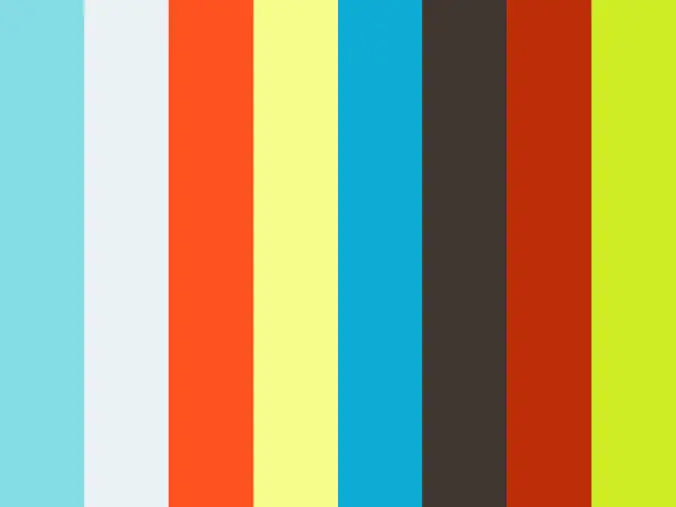 From documentaries and animation to shorts and industry events, this year's Cork Film Festival sets the annual event on a longer-term path. MIKE McGRATH-BRYAN speaks with producer and chief executive FIONA CLARK.

It's a little under two weeks to go to Cork Film Festival as this goes to press, and as Fiona Clark, the festival's producer and chief executive makes her way into the Opera House Café, the Jazz weekend's street entertainers begin filing past the street-facing windows in uniforms of various, increasingly lurid hues. It's festival season in the city, alright, and Clark is a mixture of excitement, nerves, and pre-festival exhaustion as the last pieces fall into place for her own project. This year sees the festival celebrate 63 years of operations in the city centre's screens and venues, launching in 1955, five years after gaining international approval at Cannes (see boxout). 2020, then, marks a milestone anniversary for Cork Film Fest, a fact that is mentioned as a focus of attention for staff in this year's brochure.

While the approach of a landmark anniversary is apparent, the thought process behind the festival this year is, for lack of a better term, business as usual, according to Clark. "The mission of the festival doesn't change year on year. We've taken some time to consider, refresh and realign what that is, but it's simple and applies regardless of year: to connect people through outstanding films, and for there to be a shared festival experience of those films across ten days. We have a programming team, and we're clear about the shape and feel of the festival. We're the largest film festival in Ireland, showcasing the best in Irish and international film, across features, documentaries and shorts. We're selecting award-winners from the international circuit, and the festival being on in November is a great opportunity to reflect on the state of the world, and film reflecting that, from throughout the year."

Irish cinema is indeed in sharp focus throughout the festival's programming, from the gala European premiere of festival opener 'Float Like a Butterfly', directed by Corkonian Carmel Winters, to the prominence of documentaries like archival presentation 'Cork on Camera', supplemented by events like special screenings of international co-productions and seldom-seen classics of Irish filmmaking. This year's homegrown offering anchors the festival's wider variety of programming, and Clark is rightly excited. "Very strong. It's important to us to showcase the best of Irish work in the programme, and we've certainly got that in spades. 'The Favourite', Yorgos Lanthimos' latest offering, an Irish premiere that we worked hard to secure, produced by Element Pictures, that we believe will be a sumptuous feast for people. The award-winner from Galway, 'The Dig', 'Belly of the Whale'… then you've got 'The Overcoat', a retelling of the Gogol story (see boxout), and we have nine programmes of Irish shorts, including the world premiere, supported by Screen Ireland, of six short programmes. We could go on, and I think that demonstrates our commitment. It's where new talent is discovered and we're keen to profile that."

Documentary programming is a pillar of any film festival, and CFF has a very strong programme of music documentaries happening throughout the course of events (see boxout), telling a variety of compelling musical stories that help flesh out historically important chapters of the medium's development. For Clark, these films form part of an ongoing and wider mission, regarding the documentary format and Cork audiences. "It's always been there. Film and music go hand-in-glove anyway. For a wider audience, there's a lot to take away. The Blue Note documentary will take you through its history leave you with a smile on your face all through it. But there are plenty of films that embrace that element, too, from '9 to 5' to (black-metal biopic) 'Lords of Chaos'."

Outside of the realm of the city's speciality venues and cinemas, the film festival's remit as a pillar of the civic cultural offering expands into the community. Screenings of selected festival-entered features and classic movies in regional partner theatres are an important part of mid-festival outreach, as well as the establishment of a year-round viewing centre at the City Library on Grand Parade, showing selected festival entries on-demand for members. These initiatives among others are central to the festival's continued development. "They're absolutely vital. When I started out in arts education, (my thoughts were) 'unless you create access and opportunity to enjoy, experience and participate in the arts, why would they be interested?'. And it's such an important part of the fabric of who we are, and where we live. We're able to do these regional screenings through our work with Gate Cinemas, our principal venue partners. So, for the first time, we're going to be running our schools programme in Cork, eight titles in Midleton and Mallow, and building on that, we've received 2019/2020 funding to extend the outreach of a pilot for our 'Illuminate' mental-health and wellbeing programme to Transition Year students. We'll be rolling that out in Cork next year, and across Munster in 2020, and that's a great opportunity to work with young people to engage and express their ideas."

On the further topic of outreach, a trio of industry-geared events across the first weekend of the festival will allow local filmmakers and arts professionals to interact with industry names and players on topics from training and networking to documentaries and distribution. This degree of engagement with an active and ever-developing core of local creators adds to the value of these sessions to the festival. "What we've tried to do this year is recognise that filmmakers need different things at different points in their career, so whether you're a student or an emerging filmmaker starting out, need advice on funding or promotion, or connect to international industry players to generate markets, that's what we've focused on. We've got 'First Take' and 'Doc Day', and we've introduced a new day this year, 'Focus Forum', which is a networking and roundtable event to help (filmmakers') professional development, from shorts to features. We've aligned that with the Screen Ireland World-Premiere Shorts, as a lot of the filmmakers will be in town for that, and it's a free event. Festivals have a role to play. We're platforming 120 shorts, if we weren't recognising that they were an important constituent to the festival, and responding to their needs as creators, I think we'd be doing them a disservice."

With the wheels firmly in motion on the festival ahead of doors opening on the 9th with the gala premiere of 'Float Like a Butterfly', Clark collects her thoughts ahead of the big season of screenings, and casts an eye on what's left to be done. "I'm super-excited. I keep having to pinch myself. A terrific team of people, nearly all returning from last year, so there's a great sense of collaboration. The programme is really strong and the audience reaction has been very positive so far, and we're really proud of that. The big push is always to get to the point where the schedule is locked down and we're able to share it. Our job now is to make sure to make sure people know about it, vote with their feet, come along and have a great time. The best outcome is that the people attending come away from it thinking, 'I've experienced my city in a different way', or that they visited Cork and thought, 'that was amazing'. The festival experience is important to us."

Cork Film Festival runs in venues across the city and county from November 9th to 18th. For more information, check out corkfilmfest.org or pick up a hard-copy brochure in town.