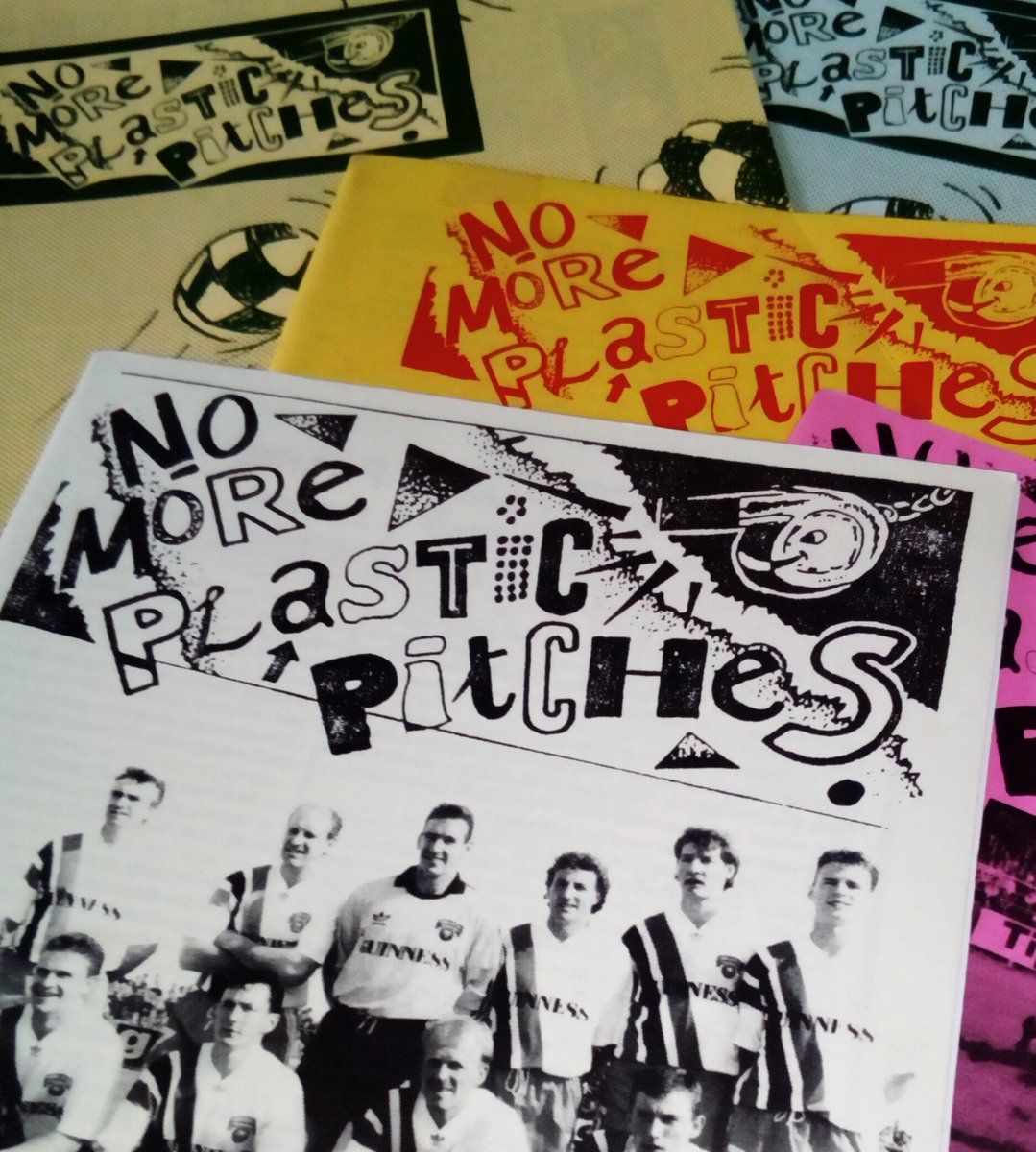 Circa '91, a series of events celebrating independent music in Cork 25 years ago, happens next week, including an exhibition of fanzines and a tribute to Nirvana on the 25th anniversary of their sole Leeside appearance on the site of Sir Henry's. Before it kicks off, Mike McGrath-Bryan speaks with some of the people involved in the festivities.
"A couple of years ago, I dug out a few photographs I had taken at gigs back in the early 1990s, among them were some flyers, posters and fanzines. Looking through these fanzines, we realised that they, more than anything else, were evocative of the time. Reading them was a real throwback, they were so basically made. Literally cut, pasted and photocopied. They reviewed gigs, demo tapes, soccer matches, kept us informed of the local goings-on. These are fascinating records of that time in Cork", says Siobhan Bardsley, co-curator of Circa '91. Before the rise of the internet and the proliferation of a never-ending news cycle in music, fanzines were the lifeblood of local music scenes worldwide. Put together by hand, mostly with no budget or resources for production, they were driven forward by passion, motivation and a desire to compile thoughts, ideas, words & music their editors loved. Sunny Days Are Here Again, running from August 17th at the City Library on Grand Parade, is a celebration of zine culture in all of its forms in Cork, and the flagship event of the Circa '91 programme of commemorative happenings that celebrate the scene of the city twenty-five years ago.
Tom Maher, curator of the Forgotten Zine Archive and co-curator of Sunny Days Are Here Again, explains the historical and cultural significance of the format. "Going right back to the early Revolutionary Era pamphleting of Thomas Paine and friends, the alternative press has stood for something powerful – it's been a voice to the voiceless, and a platform for those without one. Zines in their modern form are not too far off that, and have acted as a vital focal point for community discourse and fan interaction for most of the twentieth century. They showed early sci-fi fans that they weren't alone and that their stories were valuable. They provided an outlet for the creative writing of the Beat Generation, and they were the embodiment of a DIY ethos that drove early punk music. Zines opened doors for third wave feminists to talk about their place in the world and are now offering young artists a chance to get their work out there in a novel and accessible way."
Cork was a hotbed of activity for zines throughout the Eighties and Nineties, from the exhibition's namesake, Sunny Days, to Warm Sox to Nay, Nay and Thrice Nay, each a portmanteau of news, reviews, interviews and miscellaneous scribblings that, collected in this exhibition, form an overall picture of a scene many speak of in hushed tones in recent years. Zine writer and editor Jim "Comic" Morrish discusses their importance to him personally and professionally. "Like any gobby, opinionated, young person looking for a voice in the world (laughs), it seemed to be the logical route for what we wanted to talk about, or promote, I guess. Remember there were no blogs, e-mail, et cetera back then, so self-publishing, for want of a better phrase, was the way to go." Siobhan's memories of the 'zines are those of cohesion and togetherness. "These fanzines certainly made the Cork music scene a close community, we knew who all the local bands were and exactly what they were up to. Looking through some of them, they interestingly charted the progress of bands, Sultans of Ping and The Frank & Walters as they progressed from first gigs and demo releases, to signing to record labels in the UK, and appearances on Top of the Pops. Fanzines documented everything to 18th & 21st birthdays to who was emigrating to London. They gave us all a sense of belonging."
Jim Comic is reminiscent of the names and faces that assisted him in his editorial duties. "I think I've got Alzheimer's these days, so bad has my memory gotten when it comes to names, but it was more the people we met via the zines that I remember fondly, the whole experience was great fun… Morty (McCarthy, Sunny Days) obviously, but also Don O'Mahony, Paul McDermott, Niall McGuirk, Whipper, Crosser, Sean Fitzgerald, Gooner, Frank Boland and so many others. Brian Shaughnessy, Clive Gash, Emmet Greene. I'd particularly like to mention the late Martin Barry, who passed away a few years back, and who used to contribute reviews, a great guy and much missed by all who knew him."
The exhibition has its roots in the same sense of urgency and collaboration as its subject matter. Says Siobhan: "We had heard of the Forgotten 'Zine Archive from Martin O'Connor, who had curated UCC's Sir Henry's Exhibition in the Boole Library, and introduced us to Tom via Twitter, where we came upon the idea of an exhibition. Tom was immediately enthusiastic at the prospect of an exhibition of fanzines. Mary Fitzgerald from Cork City Library was also very supportive when asked about the possibility of having an exhibition in the Central Grand Parade branch, this enthusiasm contributed greatly to the momentum in organising the event."
Assembling these publications for exhibition and archiving has been no mean feat, resulting from not only from nostalgia, but from a sense of preserving history, according to Anto Dillon, editor of long-running zine Loserdom. "I've been interested in the history of Cork's zines for some years now, so it was a real pleasure to be involved in the exhibition. I wrote a folk history about the Cork zine scene in an older issue of Loserdom, so managed to get in touch with some of the producers for that. When Siobhan got in touch with me to be involved with this exhibition, I was delighted as there is no actual archive of Cork zines in the city, other than whatever various personal collections exist. Hopefully this exhibition will shed a light on the rich history and tradition there is of Cork zines." "We discovered very quickly how a close-knit community the 'zine producers are, as evidenced in the 'zines themselves which frequently promoted other publications. So each contact we made led to another, and everyone who was contacted contributed to the exhibition by loaning their own archive, and providing a contact of another 'zine producer/collector. So the Cork archive is now extensive!", exclaims Siobhan. Of course, as with any such endeavour, the condition of the original 'zines themselves, as well as their rag-tag, DIY nature, present challenges in cataloguing and ordering them. Tom opines: "'Zines are meant to be shared. They're not meant to be filed away and forgotten about for the benefit of posterity." "Getting hold of copies of the 'zines is difficult, as oftentimes the producer might not even have copies left. The best chances are that they are in boxes in parents' attics other than through people such as myself who are 'zine enthusiasts.", adds Anto.
Nationally distributed freesheets exist today, including the physical incarnation of Belfast's The Thin Air, and the Totally series of titles. Jim Comic compares and contrasts today's publications with their forebears, and gives some insight into the collaborations that made the original zines work. "It's catch-22, they have much more professional layouts and graphics, as everyone has a computer now. Things were a lot more rudimentary back in the late eighties, early nineties, but the cut'n'paste style has a charm all of its own that I love to see. People like Sean Fitzgerald and Boz also had some great drawings & cartoons too. I couldn't draw the dole, so that was never a possibility for me to do but we had Crosser and Whipper who did some fantastic cartoons for No More Plastic Pitches. My policy is always to squeeze as much reading as possible into a page, hence my ones having a hell of a lot of text, in about 7pt typematter. (Local DJ) Mister Fork made the point to me at one stage about getting more graphics in, and he was right, but when one didn't have a scanner, and no one had e-mail to send us scanned band pics or whatever, it was a big deal to make bromides etc. to print from, though I still hate any publication that's largely pictures or huge tracts of blank space, makes my blood boil."
In the DIY spirit, Circa '91 will be overseeing the release of a commemorative publication, designed by Fiona O'Mahony and edited by Anto, to coincide with the events, with a familiar slant to it. "We have produced Circa '91: The Zine, a one-off, limited edition zine to mark the occasion. The zine serves as a guide to the exhibition, featuring some contributions from stalwarts of Cork's independent music scene from that time, along with having some rare images and pieces written about Nirvana's gig in Sir Henry's by Ed Sirrs, photographer and Keith Cameron, journalist sent by the NME to cover the event. The zine will be a very limited edition, and like all the best things in life it'll be free!", Siobhan enthuses.
The exhibition and events come to a head with the 25th anniversary show of Nirvana's appearance at the site of the former Sir Henry's, Deep South on Grand Parade on August 20th. Paradox, Cork veterans in their own right and dogged flag-flyers for the grunge and alternative sound that came to define the era, will play where their heroes once stood. Vocalist Pete Mac takes stock. "I was nine years old, and had not yet even heard of Nirvana or Sonic Youth at that time. I would discover Nirvana for the first time sometime later that year probably December, after seeing the Smells Like Teen Spirit video at the end of Dempsey's Den. Needless to say my life would never be the same again. That Nirvana show has definitely become mythical over the years. I have talked to people who were genuinely at the gig, and many have a different story to tell. I do think it's something we in Cork can be proud of, that a legendary band like Nirvana opened their European tour right here in Sir Henry's, and that Kurt felt such a connection to the place and indeed had roots here. It was the first show of their European tour, and in many ways the calm before the storm for sure. First European show with Dave Grohl on drums, first time they played songs like Lounge Act, and the Sir Henry's show took place only three days after the Teen Spirit video shoot."
The gig has left an indelible mark on the city's scene, and Nirvana bassist Krist Novoselic has gone on record as saying the band never had another gig like it, occurring as it did right as Nirvana were on the cusp of upending the music establishment permanently. Siobhán herself showed the band around town that night, treating the tour-seasoned trio to the sights, sounds, and tastes of Cork City. "I can hardly wait to experience that vibe again. It was an unforgettable gig, we all knew and loved Sonic Youth. Only a few knew Nirvana. It was the kind of music we all listened to; punk, post-punk, hardcore etc. I took some photographs of them when we went on a stroll around Cork's secondhand record shops etc., and later at the gig. The snaps I took pale compared to the amazing images Ed Sirrs took the same night. Ed was contacted to see if he was interested in getting involved in the Circa'91 events, and he too was very enthusiastic. Not only has he submitted some amazing, and exclusive, images for our zine, but also has a surprise for Nirvana fans on Grand Parade that weekend."
Overall, Circa '91 promises to be a look at a hectic, but verdant time for independent music in Cork, through a few different filters, with each co-ordinator and contributor looking forward to something different. Jim Comic is looking forward to a reunion. "Just seeing some I'd maybe forgotten about, the artwork styles, and possibly bumping into folk I haven't seen in years at the library." For Anto, the interest for himself as a librarian is as much academic as personal: "I'm looking forward to walking into the Library, and browsing Irish zines, appreciating them in that setting which is something I've never experienced in a public library before, though I've been frequenting libraries for most of my life. Public libraries are after all accessible to everyone in society and don't hold the same lofty notions that art galleries do". Meanwhile, Tom is excited for new names and faces: "I'm really looking forward to hearing all the stories and tidbits I'm sure people will have to share when they visit the exhibition. Zines mean so many different things to so many different people, hearing folks talk about that is endlessly fascinating to me!"
For Siobhán, the programme of events allows her to cast an eye back to the scene of the time, while noting the survival of the places that marked the passing of a historic night before anyone knew what was next for the ramshackle punk trio from Seattle. "Each of the events are evocative of that time in 1991, in that area on the Grand Parade, where the now-boarded up Grand Parade Hotel was a social hub for all in the city, as it ran a number of night clubs of different styles including Sir Henry's, and even one of Cork's first karaoke clubs. The Fountain is still there, but the Vespas are gone. Hillbilly's remains though, so you can have a snackbox, the same as Kurt did. You can complete the Camino of Cork to Café Mexicana, and have nachos & wine as the lads did before their gig. Or pop up to the Guitar Store (then Leeside Music) on McCurtain Street, where Thurston Moore and Dave Grohl were photographed while browsing through secondhand cassettes and LPs. Then, make your way back to Deep South… and strike a teetering Kurt pose at the door before you go in."
Circa '91 runs between the 17th and 26th at the Library at Grand Parade. Paradox play Deep South on August 20th to mark the 25th anniversary of Nirvana's Cork show. All events free in. Find Circa '91 on Facebook and on Twitter, @Cork1991.