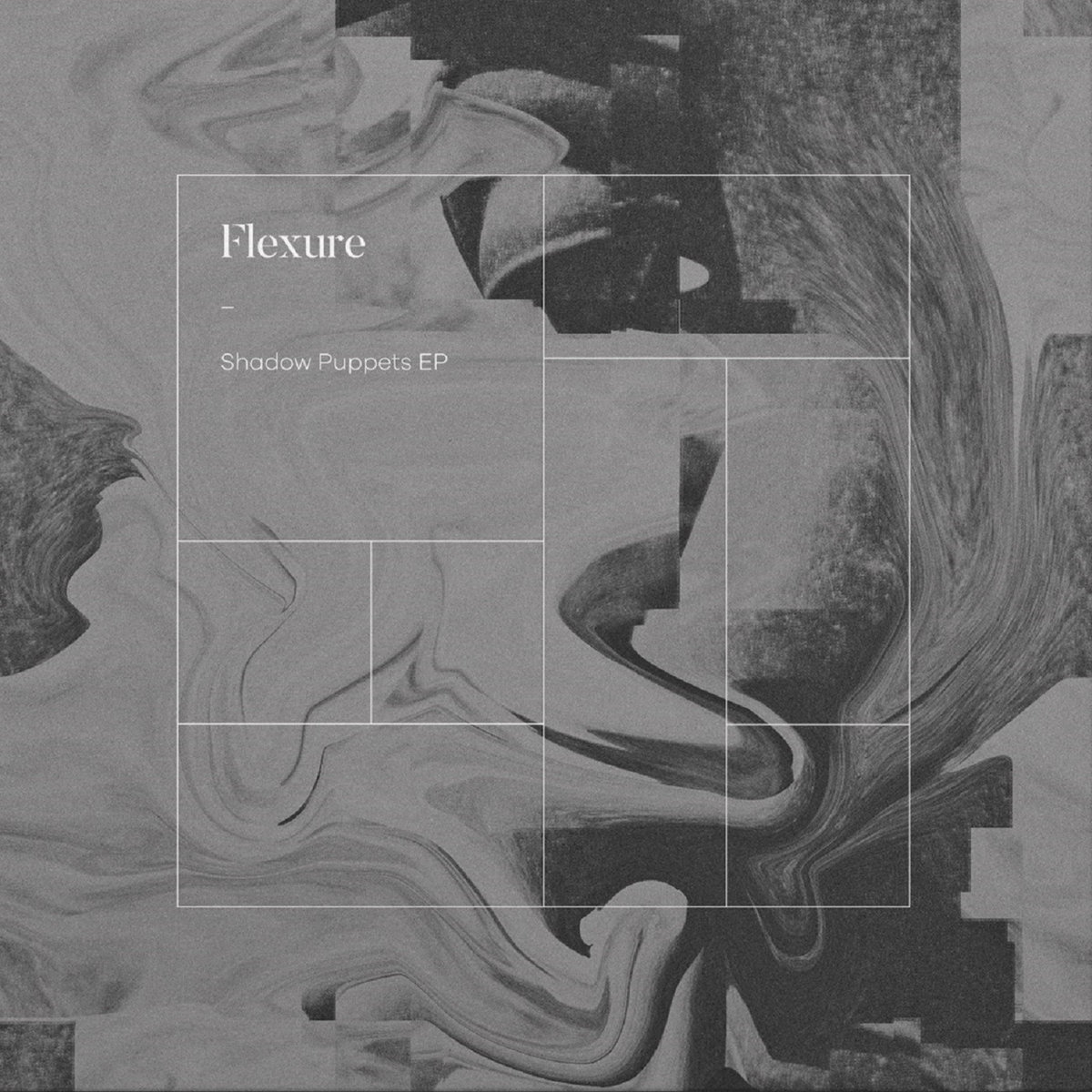 With new project Flexure about to release their debut extended-player, and a hectic year of solo work and promotion ahead, Jamie Behan takes time to speak with Mike McGrath-Bryan about vinyl, collaboration, and the future.
As a DJ, producer, promoter and label head under the Bastardo Electrico banner, Jamie Behan had a busy 2016, not the least because of a packed schedule of gigs between co-promotions with Cyprus Avenue, and his own musical engagements. This, of course, is all happening against the backdrop of the current boom in house and techno in Cork. While beats have always been a bedrock of Leeside music, what does Behan think of the genre's current big business in the city? "Well, I think you hit upon something when you used the words "big business". I'm not talking about Cork here but on a worldwide scale techno and house music have definitely become big business in the last few years. Historically trends in music are always in motion. However, the popularity of techno and house does not seem to have waned and is still on the rise. However, you mentioned another key word and that is "bedrock". We have in this small city, Ireland's indeed one of the world's longest running club nights in Go Deep with Greg Dowling and Shane Johnson pushing underground house since 1988. Rather more modestly, Bastardo Electrico is Ireland's longest running techno night, in operation since 2002. I think this speaks volumes, and I would see the current boom as simply an extension of a long running culture of electronic music in this city."
Behan's new collaborative musical project with Stephen Mahoney, Flexure, launches its debut E.P., Shadow Puppets, at Cyprus Avenue tomorrow night. The pair specialise in taut, no-nonsense techno rooted in their friendship and existing working relationship. "Myself and Mahoney met about 3 years ago. He was just after finishing shooting Police Academy 7. He felt that franchise had had its day (laughs) and started running a vinyl-only techno night called Analog in Dublin. I came up to play for him and we instantly clicked with similar tastes in music and despite the fact that I spilled red wine all over his couch and water all over his laptop at the after party we became friends. Early last year we decided to meet up for an impromptu jam session with some drum machines and synths and found that we worked really fluidly and quickly together."
The quick-and-dirty nature of the EP's development reflected on its beginnings, as that impromptu jam turned into an extended exercise in guerilla music production. "The basis for two of the tracks off the EP came out of (that) one day jam session with a bunch of machines, a Roland Aira TR-8, a Roland TB3, a Novation Basstation, a pair of monitors, a kettle and loads of cups of tea, set-up on my kitchen table, recording into a laptop. After that we edited the live recordings in Ableton Live, rearranging them, eq'ing and mangling them through different effects. The other two tracks were put together quite differently, sending parts, beats, and pieces of tracks back and forth to each other via email whilst drinking lots of tea. On the technical side, I must give credit to Stephen for doing the lion's share of the work when it came to the final mix downs with my job at that stage being sitting back listening and drinking tea."
The Bastardo Electrico label provides Behan the outlet to oversee this and other vinyl releases he wishes to see happen, but as one might expect, it's not without its complications, particularly as demand for presses is currently vastly outweighed by supply. "Once you have the music you want to put on vinyl ready, be prepared for an agonising hair-pulling and nail-biting period of time before you actually have the goddamn record in your hands. Firstly, you need to get it mastered for vinyl by a professional engineer, then you have to find a pressing plant that will cut your vinyl for you, and after that a distributor that will sell your music for you. For example, the Shadow Puppets EP has been ready for to go, ready for release, since May but it is only coming out on the 13th of January as a result of the huge delays at vinyl pressing plants. This is the thanks to the resurgence in popularity of vinyl. Ironically the vast majority of music being released on music is not new music but older classics being re-issued by major labels. This has made life for smaller independent labels who want to release vinyl a lot harder… If I see a vinyl from an independent label, I will know that someone out there felt strongly enough about this music to go to these lengths to put their money where their mouth was and put it out. Maybe it's my age showing but there is also something quite magical about having your music on a physical medium, a feeling that a digital release will just never be able to recreate."
Cork's scene is undergoing somewhat of a golden age at present, across all genres and sub-genres, and a look through the list of local releases from 2016 will provide a quick glance at the range and depth of talent resident here. With that in mind, who is Behan listening to locally at the moment? "We have so much talent for such a small city. On the production side at the moment, I have been listening to ELLLL and Drokkr/Dave Mono a lot lately. ELLL just released a killer EP entitled Romance on Art for Blind Records and I've been playing a couple of unreleased tracks by her in my DJ sets. I'm really digging the experimental yet still dancefloor-focused vibe of her music and the fact that she has managed to craft a highly original sound for herself. Her live sets are also fantastic so I reckon this lady is destined for big things. Drokkr has been releasing all sorts of banging madness on various labels for years now, but his recent techno/electro adventures as Dave Mono have really caught my ear. What I really like about Dave's productions is the sense of fun he injects into them. and that while you can hear the influence of long years soaking up different forms of electronic music he throws away the rulebook and creates something entirely new. Another guy I have to mention is Chris Power, a young Cork producer who has really blown me away of late with his tracks. Whether it be his more bass music/hip-hop leaning or the darker more techno orientated tone he has taken on more recently his tracks are bursting with energy, ideas and underlying sense of funk, and are all incredibly well-produced."
Returning to the topic of Flexure, the question is put to Behan of its future. Will this be a once-off collaboration with the E.P. tying things together, or are there foundations for the future to be laid with this? "We are currently working on a bunch of new tracks for our next two releases, one of which will be coming out on Bastardo Electrico and the other on another label, which I can't talk about just yet. These new tracks have a similar feel to them as the tracks on Shadow Puppets, whilst introducing new ideas and, I think, progressing our sound, creating a sound all of our own. Outside of the studio we are working on refining our semi-live hybrid DJ set, which at the moment features 4 decks, 2 mixers, a Roland TR-8 drum machine and a Roland TB-3 synth, with a view to it becoming a proper live show. We are very excited to be playing as Flexure at Tresor in Berlin in a couple of months time. Getting a chance to play on such hallowed techno ground, in such a legendary club, and in the famous caged in DJ booth in that crazy basement is somewhat of a dream come true for both of us."
This, of course, is before we get to Behan's own plans for 2017, as Bastardo Electrico gets set for a major anniversary, and Behan's own solo work sees two new extended-players added to the discography. 2017 is looking like it will be a very busy year for me. Besides playing with Stephen as Flexure at home and abroad, my own gig schedule is filling up rapidly, playing nearly every weekend around Ireland with more gig requests coming in from outside of Ireland. And apart from more releases as Flexure, I am also working on a two solo EPs, one of which will feature with some big names remixing. These will be coming out later in the year on Bastardo Electrico. On the label front, I have a bunch of records that I want to put out from some really talented Irish producers, Lee Holman, Doug Cooney, and Caspar Hastings. There has been so much great techno coming out of Ireland lately that I really didn't need to look any further afield to find killer new tracks to put out. On the club night front, we have a huge schedule ahead for Bastardo Electrico and Techno Fridays between now and May with artists such as Paula Temple, Oscar Mulero, Umwelt, Alienata, Tinfoil, Rebekah, Randomer, Perc, and Slam all coming to play Cyprus Avenue, as well as continuing our commitment to support local DJs and up and coming talent from Cork and around Ireland. Later in 2017, is Bastardo Electrico's 15th Birthday. I have some VERY BIG plans for this, which I can't talk about just yet. You will have to wait and see. But I ensure you the second half of 2017 is going to rock."
Techno Fridays presents Flexure's EP launch at Cyprus Avenue tomorrow night, with support from Gary Fitz. Tickets €8.